Here's the Beef!
It's the 17th Annual Steak Cook-off Saturday, March 11th - 5:00 – 6:15 p.m. Get your steak on! Cash prizes will be awarded!
The cook-off will be held in the parking lot at First Baptist Church on Washington Street (205 W. Washington) and live music will be provided throughout. A drive-though area on Jefferson Street (200 W. Jefferson) will be provided for those wanting "takeout". Large cash prizes will be awarded to the best cookers in several different categories.
Appetizers will be served starting at noon. Get there early before they run out!
The serving lines will be open from 5:00p.m. - 6:00 p.m. on Saturday, March 11th of the Daffodil Festival.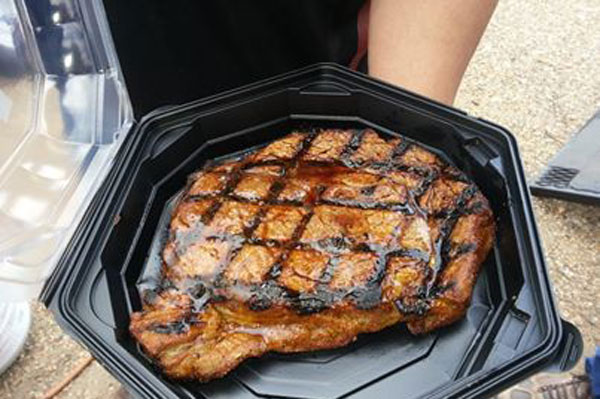 Tickets
Steak Dinner - $22.00

Limited Tickets available at 1st Methodist church tour ticket booth
Serving Lines
5:00 PM - 6:00 PM
DJ Time
2:00 PM - 6:00 PM during the Cook-off
Cook's Meeting
10:00 AM - Postmasters Grill (133 W. Washington)
ENTER TODAY!
Click here to download the entry form
Join us at the intersection of Harrison & Washington Street